DataOne Software today released a case study showing how utilization of its VIN Decoder API has enabled Fleetio to provide an easier, more efficient user experience to its customers. DataOne Software is a division of Dominion Dealer Solutions and a leading provider of automotive vehicle data and software solutions.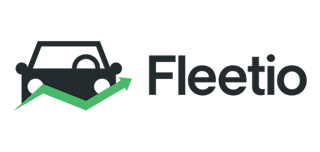 Fleetio, headquartered in Birmingham, Ala., offers an all-in-one fleet management software that helps fleets of all sizes track, analyze and improve their operations. Their product, Fleetio Manage, relies on DataOne's VIN decoding solutions to support quick and accurate input of new vehicle data into the software, "…instantly populating over 90 vehicle data points," according to Fleetio Marketing Director Lori Sullivan. "This eliminates manual data entry and human error and gives users the information they need about each vehicle's specifications."
DataOne offers a comprehensive data solution that meets the needs of Fleetio's diverse clientele, capturing vehicles outside of the passenger and light-duty markets as well. "DataOne's robust data set for heavy-duty vehicles and modern API made their platform stand out," stated Tony Summerville, founder and CEO of Fleetio.
"The right data, well-supported and delivered in an easy-to-use format, can be a powerful tool for driving efficiencies and improving user experiences," said Jake Maki, general manager of DataOne Software. "We are always excited to work with companies like Fleetio, providing automotive data and VIN decoding solutions that can support them in executing their product vision."
Click on the button below to learn more about how DataOne's vehicle data solutions have helped improve Fleetio's fleet management platform.